Our advantages
Profitable

Simple and quick solution at the tip of your fingers

Apply anywhere you are
Only one document is needed

Reliable

LendPlus is responsible direct lender with a new approach

We guarantee confidentiality and protection of your data
We are looking for solutions in difficult situations

Simple

Simple and quick solution without leaving home in just 15 minutes

We transfer money instatly to your account
We give the opportunity to prolong the loan period
How to borrow money
1

Leave a request on app

You can leave a request by filling out the form

2

Wait for the decision

The decision is made in just 15 minutes

3

Receive money

The transaction usually takes just 1 minute
Customer reviews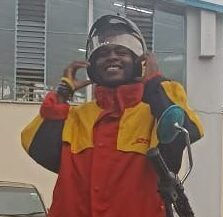 Colo
I do delivery services around Nairobi. I started with delivering small stuff and it wasn't easy for me due to high cost of fuel. But there comes a time as I was scrolling the internet, I got to know about an online lending application called LendPlus. Within a few minutes of applying, I received the amount I needed to salvage my business. Looking forward to continue partnering with them in this financial journey!
26.05.2023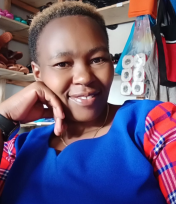 Ruth
I started by general shop in 2019. When I did, I had few challenges but since I joined LendPlus my life has changed and I'm able to manage my business better. I use my loans to buy new stock when I have a shortage, I'm now at the loan limit of 30000 and my business is growing 3 times now since I started. Thank you so much LendPlus for your input in my business.
24.04.2023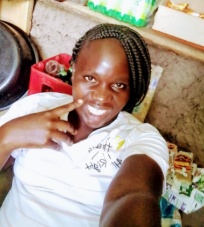 Susan
I come from a large family. It pushed me to want to be independent and be able to provide for myself. I opened a small kiosk, but it was on the brink of failure and I didn't have any more money to invest in the business. One day I came across an online lending app LendPlus and decided to ask them for help and they saved my business! Now my business is up and running and I continue to use LendPlus!
27.03.2023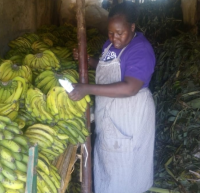 Mama Sam
Harsh economic times led me to look for a business opportunity as one income from my husband was not enough to raise my family. I had previously saved small money, I sort from friends and relatives but still it was not enough. That is when a friend of mine recommended me to use LendPlus app. After applying they approved and helped me start my banana business. Ever since I have been using LendPlus app whenever I am low on cash or want to add on stock!
20.02.2023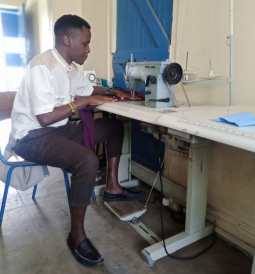 Collins
I dropped out of school and then I started a business of collecting hides and skins from the nearby villages and selling them for a profit. I discovered later that tailoring was my calling and took a course. I started a cloth repair business. I joined LendPlus I took a loan to grow my business. I opened my own tailoring shop leather shoe making. With the help of LendPlus I bought a secondhand heavy duty leather sewing machine! I am now stitching my way to success through tailoring business!
16.01.2023
LendPlus Loan App
✅ loan amount:
Ksh 500 to Ksh 40,000
✅ loan term:
from 61 days to 365 days including all loan extend
✅ interest rate:
2,2% per day
✅ loan decision:
5–15 minutes
✅ age of borrower:
21-60 years old
✅ occupation:
Currently employed or with a stable source of income
✅ location:
Kenyans that are currently living in the Kenya
✅ what are the

requirements:

National ID

Mobile phone
As the digital lending landscape has shifted significantly in 2023, LendPlus stands tall as a legit mobile lending solution. Among the best loan apps in Kenya, LendPlus leads the pack, offering you quick and easy access to cash right at your fingertips.
Why Trust LendPlus?
LendPlus is the best app for online loans in Kenya, which are directly disbursed to M-Pesa. Unlike other loaning apps in Kenya, we offer simple and quick solution without leaving home in just 15 minutes with only one document needed.
LendPlus understands the need for urgent financial solutions and therefore, eliminates the usual frustrating long procedures. Our goal is to ensure that you meet your financial needs stress-free and on time.
Key Features of LendPlus:
Fast and Convenient: Apply for a loan anytime, anywhere, and receive it right in your MPESA account within 15 minutes of your application's approval.
Simple Application Process: We require only one identity document to process your mobile loan.
Competitive Interest Rates: We offer the most competitive interest rates in the market to ensure that you can easily repay your loan.
Flexible Repayment Options: We offer flexible repayment options to suit your financial situation.
Privacy and Security: Your data is safe with us. We do not share your details with any third parties without your permission.
Reliable: Unlike other loan apps, we promise a high approval rate and reliable customer service.
Increase Your Loan Limit: Improve your credit history by making timely repayments and you can increase your rating.
Round-the-clock Customer Service: Got questions? The dedicated customer service team at LendPlus is always ready to assist you, any time of the day or night.
Licensed by the Bank of Kenya: LendPlus is not just another lending app. It's a licensed, genuine solution for mobile loans in Kenya, assuring you of a trustworthy lending experience.
Make your financial dreams come faster and real with LendPlus – the most reliable loan app in Kenya. You are only a few clicks away from the money you need. Try LendPlus today for a hassle-free loan experience.
How to apply for mobile loan with LendPlus loan app?
You just need to download loan app "LendPlus"  if you have a phone with Android 5.0 and up. Visit the Google Play Store, search for the LendPlus app, click on it to download and install, register on the app, and start applying for loans.
Getting your first loan with LendPlus is as easy as 1-2-3. Here's how:
Download LendPlus App: The app is available to download from Google Play Store and our website for free.
Quick Registration: Fill up the registration form with your details. The process is fast, easy, and soft on your fingers!
Apply for a Loan: Specify your desired loan amount and submit your application.
Wait for Approval: Your application is reviewed in real-time, and if everything is in order, you get approved instantly!
Receive Your Loan: The money is deposited directly to your M-Pesa account. Get a loan and access your cash immediately!
In the realm of mobile lending, the true revolution has arrived with LendPlus.
Why should you borrow loan online from LendPlus?
You can simply apply anytime and anywhere through the LendPlus app and get approved within 15 minutes. We provide the opportunity to prolong the loan period. We guarantee confidentiality and protection of your data. Our Customer service is constantly looking for solutions in difficult situations. LendPlus is a reliable financial service that offers fast, efficient, and transparent loans to meet your immediate financial needs. With our app, you can apply for a loan anytime, and anywhere you want, with our approval process taking as little as 15 minutes.
Moreover, we understand that circumstances can change, and you may need more time to make repayments. This is why we offer the option to extend your loan period.
Our commitment to your privacy and security is one of our top priorities. We ensure that all your information is kept confidential, and we employ stringent measures to protect your data from any unauthorized access.
And, in case you find yourself in a difficult situation, our customer service team is always ready and willing to find the best possible solutions for you. At LendPlus, we don't just provide loans, we offer peace of mind. Trust us to help you navigate your financial needs smoothly and efficiently.
Use our mobile loan app and get extra money when you need it
Welcome to Your Financial Future in Kenya
Stepping into the future of financial independence, LendPlus has quickly become the first loan app in Kenya to review when you're in need of a quick financial boost. With LendPlus, you're not just borrowing money; you're leveraging the power of modern technology to secure your financial stability.
From covering an unexpected expense to funding a small business, the applications of your LendPlus loans are limitless. Especially in emergencies, LendPlus is the friend you can rely on for instant loans in 2023.
The app offers the fastest emergency loans directly on your mobile device. In fact, the advent of LendPlus in Kenya has forced mainstream financial institutions like the Cooperative Bank of Kenya to rethink their approach to lending.
The power to qualify for a loan is now at your fingertips, so why wait? Get onboard with LendPlus, repay your past loans on time to boost your borrowing limit, and witness the revolution in mobile lending.
Download the LendPlus app today and set sail on your journey to financial freedom!
Frequently Asked Questions
What is LendPlus?
LendPlus is a mobile lending platform in Kenya, designed to offer instant loans to its users. It stands as one of the best, most reliable loan apps available in the Kenyan market.
How do I download the LendPlus app?
The LendPlus app is available for download from the Google Play Store. You can also get the app directly from our website.
How can I apply for a loan with LendPlus?
Once you've downloaded the app and registered, you can apply for a loan directly from the app. The process is simple and user-friendly, allowing you to apply for a loan within minutes.
How fast can I get a loan with LendPlus?
LendPlus is committed to providing instant loan approval. Once your application is approved, the loan amount is immediately deposited into your M-Pesa account.
What are the loan limits on LendPlus?
LendPlus offers a wide range of loan limits to cater to your needs. As you continue to use the app and repay your loans promptly, your loan amount increases.
How do I repay my LendPlus loan?
Loan repayment is as simple as getting a loan with LendPlus. You can repay your loan directly through the app, offering you the convenience to repay your loan anytime, anywhere.
Is LendPlus a licensed mobile lending platform?
Yes, LendPlus is a licensed mobile lending platform. We are licensed and regulated by the Bank of Kenya, ensuring a safe and fast lending experience for our users.
How is LendPlus different from other mobile loan apps?
LendPlus offers an unmatched user experience with instant loan approval, flexible loan limits, secure application, and best customer service. These features, coupled with our commitment to financial freedom, make LendPlus a leading choice for mobile loans in Kenya.