Our advantages
Profitable

Simple and quick solution at the tip of your fingers

Apply anywhere you are
Only one document is needed

Reliable

LendPlus is responsible direct lender with a new approach

We guarantee confidentiality and protection of your data
We are looking for solutions in difficult situations

Simple

Simple and quick solution without leaving home in just 15 minutes

We transfer money instatly to your account
We give the opportunity to prolong the loan period
How to borrow money
1

Leave a request on app

You can leave a request by filling out the form

2

Wait for the decision

The decision is made in just 15 minutes

3

Receive money

The transaction usually takes just 1 minute
Customer reviews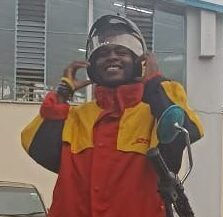 Colo
I do delivery services around Nairobi. I started with delivering small stuff and it wasn't easy for me due to high cost of fuel. But there comes a time as I was scrolling the internet, I got to know about an online lending application called LendPlus. Within a few minutes of applying, I received the amount I needed to salvage my business. Looking forward to continue partnering with them in this financial journey!
26.05.2023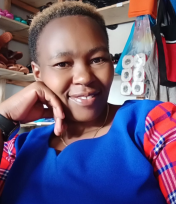 Ruth
I started by general shop in 2019. When I did, I had few challenges but since I joined LendPlus my life has changed and I'm able to manage my business better. I use my loans to buy new stock when I have a shortage, I'm now at the loan limit of 30000 and my business is growing 3 times now since I started. Thank you so much LendPlus for your input in my business.
24.04.2023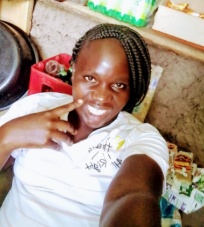 Susan
I come from a large family. It pushed me to want to be independent and be able to provide for myself. I opened a small kiosk, but it was on the brink of failure and I didn't have any more money to invest in the business. One day I came across an online lending app LendPlus and decided to ask them for help and they saved my business! Now my business is up and running and I continue to use LendPlus!
27.03.2023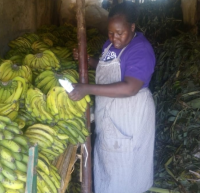 Mama Sam
Harsh economic times led me to look for a business opportunity as one income from my husband was not enough to raise my family. I had previously saved small money, I sort from friends and relatives but still it was not enough. That is when a friend of mine recommended me to use LendPlus app. After applying they approved and helped me start my banana business. Ever since I have been using LendPlus app whenever I am low on cash or want to add on stock!
20.02.2023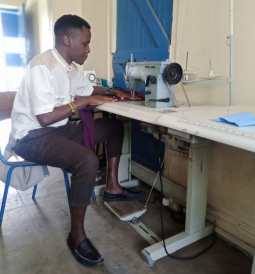 Collins
I dropped out of school and then I started a business of collecting hides and skins from the nearby villages and selling them for a profit. I discovered later that tailoring was my calling and took a course. I started a cloth repair business. I joined LendPlus I took a loan to grow my business. I opened my own tailoring shop leather shoe making. With the help of LendPlus I bought a secondhand heavy duty leather sewing machine! I am now stitching my way to success through tailoring business!
16.01.2023
Qualifications for Online loans in Kenya via M-Pesa
| | |
| --- | --- |
| Amount | 500 KES to 40,000 KES |
| Term | From 61 days including all loan extend |
| Interest rate | 2,2% per day |
| Decision | 5-15 minutes |
| Age of borrower | 23-62 years old |
| Occupation | Currently employed or with a stable source of income |
| Location | Kenyans that are currently living in the Kenya |
| What are the requirements | National ID, Mobile phone |
What are Online Loans
Facing a financial crisis but don't have enough savings or access to conventional ones? No worries! Online lender LendPlus offers prompt cash loans online in Kenya which may be the ideal solution. As online lending gains traction, lenders offer a simple option to apply for and receive funds swiftly.
Whether you need to borrow money for a medical emergency, home renovation, vehicle repairs, or unforeseen expenditures, consider LendPlus unsecured loans as a rapid and convenient solution. Just be sure to understand the risks before diving in.
We process your application within one business day! Cash Express ensures that our customers secure the personal loan they require promptly and effortlessly. Our online procedure is designed to be as uncomplicated as possible, so you'll have your money instantly.
How to apply for a quick mpesa loan?
Get approved within minutes by completing a straightforward application and verification process. The asked amount will be directly deposited into your bank account for easy access.
Additionally, extending your loan due date is a cinch. Create a personal profile and submit your application today to receive a decision within just 15 minutes.
LendPlus offers flexible limits and payment periods to accommodate your needs. Borrow any amount from 500 KES to 40,000 KES, with payment options ranging from 61 days with all loan extensions. Apply now for the financial assistance you need when you need it.
Why do people take online mpesa loans with quick approval?
Many Kenyans resort to online loans when they cannot access traditional banking services. It is much quicker and easier than other credit options, making it a popular choice for those in need of speedy funding.
When do you need a loan?
There are specific scenarios when a loan may be necessary. These include:
Holidays and Vacations
Don't let a lack of funds ruin your special moments with loved ones. From gifts to party necessities, credit can help you cover any unexpected expenses. We can provide you with the money anywhere you are! Whether you're enjoying the beach or the mountains.
No Salary
Finding it hard to make ends meet? Loan can offer the financial relief you need for vital expenses like food and bills with same-day funding.
Unforeseen Expenses
Home repairs and other unexpected costs can accumulate quickly. With our credit product, you can get the extra funds needed to cover these expenses and breathe easier.
Emergencies
Life happens, and unexpected costs like medical bills or critical home repairs can arise unexpectedly. If you face a financial crisis and lack other options, an online loan can provide practical relief.
Auto repairs
Unexpected vehicle repairs can be a financial strain, especially if you rely on your vehicle for daily commuting. We offer a loan product to assist in covering the cost of any auto repair promptly and easily.
Gadgets, devices, and appliances!
Need to replace an old laptop or phone? With LendPlus, you can get the funds for a new device and enjoy the latest technology. Need an appliance for your home or office? We can help you get the money required to buy it and have it delivered straight to your door.
Short-term needs
Sometimes, you require money for a short time to cover a special event or bridge a temporary financial gap. In these cases, a fast cash loan can be a smart choice for quick access to cash.
Remember that taking out a loan is a significant decision, so be sure to consider all your options before committing. LendPlus is always here to assist you with the process, whether you need a small loan or an urgent one! Reach out today and let us know how we can help.
Where to get a cash loan urgently
If you're in a financial crunch and need cash now, there's good news: you don't have to leave your home to get a loan. Several companies in Kenya offer fast online loans that are simple to apply for and can be approved within minutes.
All you need is a valid National ID and a bank account. While most of these lenders don't require credit history, work experience, education, or marital status, they do have specific eligibility criteria, such as a stable source of income. Be sure to thoroughly review the terms and conditions before request.
To get started with LendPlus, simply register on our website and indicate the card you want the money sent to. It's that simple! Don't let financial stress overwhelm you. Seize the opportunity of fast cash loans and get the money you need today.
Remember to be a responsible borrower. So before taking a loan, ensure that you have an income or savings that will cover your ongoing expenses, including loan repayment. Understand all the costs of the loan and make timely repayments. If you can't make the full repayment on time, contact your lender. You may be able to work out a payment plan or different terms that suit both parties.
Get Instant Loans Online in Kenya with LendPlus
Are you in need of an instant loan? LendPlus is your reliable lender, offering a wide range of loans online to help you with your financial needs. Get started by downloading our app for a hassle-free mobile loan application process.
Our loan application process is simple, fast, and you can request for a loan online. All you need is proof of income and a valid ID. Fill out our online application form with the desired loan amount and preferred loan repayment terms, and hit submit. The rest of the process happens online, with no need to visit a physical branch.
Build Your Credit Score
Our quick loans not only help you manage your immediate financial needs but also contribute to building a good credit score. This can allow you to access higher amounts in the future at lower interest rates. Remember, maintaining better habits in money management and timely repayment can lead to a better credit score.
With our instant online services, you can get instant loans online anywhere. The quick, non-check processing system verifies your application as soon as possible, ensuring you get the funds when you need them.
Financial Guidance and Repayment Options
Not only do we lend money, but we also offer financial guidance to help you make sound financial decisions. Our team is committed to helping you understand the terms of your loan and assist you in your financial journey.
No need to fret about repayment. You can repay through various channels, including direct bank transfers, Visa cards, or M-Pesa.
So, why wait? Download the app, apply, and get instant online loans without the need to visit a physical location. Enjoy a hassle-free borrowing experience with LendPlus, your trusted lender in Kenya.
Ease Your Financial Burden with LendPlus!
No matter what your financial needs are, LendPlus is here to help. We offer competitive loan options with flexible repayment plans that make it easy to get the funds you need. So, don't wait
FAQs:
What is an online loan?
An online loan is a type of credit that you can apply for and receive over the internet. It offers quick access to funds for short-term financial needs. Our loans range from 500 to 40,000 KES with flexible repayment terms between 61 and 90 days with all loan extensions.
Is LendPlus loan app legit?
Yes, the LendPlus loan app is legitimate. It's a registered financial service provider in Kenya offering online lending services to eligible borrowers. The company adheres to the regulations set by the financial authorities and maintains high standards of transparency and customer service. All transactions are secured to protect users' information and ensure privacy.
How does LendPlus work?
LendPlus works through an easy-to-use mobile app. The application process begins with downloading it from your smartphone's store. You register and fill out a simple form providing your personal details and financial information.
Once you've completed the form, you submit it for approval. The app uses your submitted information to determine your eligibility and the loan amount you can comfortably repay. Once approved, the loan amount is deposited directly into your M-Pesa account or current bank account.
Repayment is just as simple – you can pay back your loan through the app via direct bank transfer, M-Pesa, or your Visa card. It's designed to provide a fast, hassle-free borrowing experience.
What is the limit of LendPlus loan?
The loan limit at LendPlus varies from person to person as it's primarily based on the evaluation of your repayment capacity and credit score. Typically, you can borrow amounts ranging from 500 KES to 40,000 KES. However, good repayment habits and a high credit score can increase your limit, allowing you to borrow higher amounts.
What is the repayment period for LendPlus?
The repayment period for LendPlus loans varies depending on the type and amount. It's designed to be flexible to accommodate the different financial situations of customers. Once your loan is approved, the specific repayment terms, including the period and interest rates, will be communicated to you. It's essential to review these terms carefully before accepting.
How can I apply for an online loan with LendPlus?
You can apply for an online loan by visiting our website and filling out a simple application form. You need to provide your National ID and employment details. If your application is approved, the funds will be deposited directly into your account.
How quickly can I receive funds after my loan is approved?
We strive to provide a fast service. Our loan decision typically takes 5 to 15 minutes. Once it is approved, the funds will be deposited into your account within a business day.
What are the eligibility criteria for applying for a loan?
You must be a Kenyan aged between 23 and 62 years old. You should also be currently employed or have a stable source of income.
What is the interest rate for the loan?
LendPlus interest rate is 2,2% per day. This is subject to change and current rates can be checked on our website.